About Garden Rooms Direct
We Know Your Problem!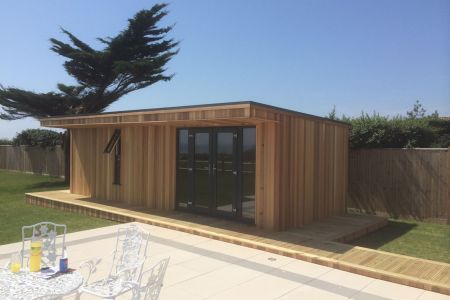 When you run out of space you are likely to consider many options. First is moving house, but with all the upheaval and expense that involves, you might consider how you can extend your house: an extension, a loft or basement conversion or a conservatory.

Unfortunately none of these are fixed price options, and as we all know from so many home improvement programmes on the television very few people deliver a project on time or on budget and the majority end up spending twice as much as they originally set out to!.
We Provide The Perfect Solution!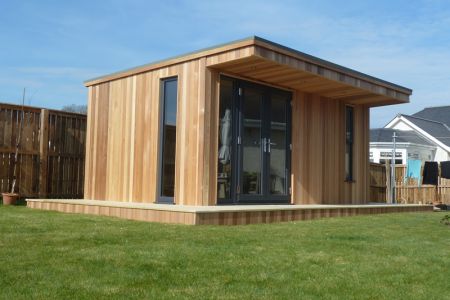 An outdoor space is the perfect solution! Each garden room is professionally plastered inside (just like the inside of your house!) and fully insulated to Building Regulations so you can use it all year round regardless of the weather!.
By utilizing the space in your garden you can create a room that is completely separate from your main house, yet only a few steps away.

Whether it is for a home office, a teenager's den, a yoga or art studio, or just a quiet space for contemplation.
Increase The Value Of Your Home!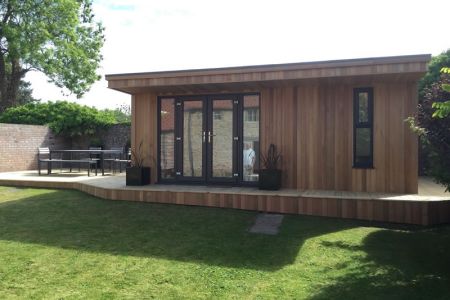 Putting a garden room into your outside space will save you an enormous amount of time and money compared to moving home or any other alternatives. It will also increase the value of your home!
We believe that our success starts with making sure our customers know exactly what they will get and for how much. We provide a fixed price for your new room.
We will then install in a short time, normally in a week, using our expert installation teams.
Creating Outdoor Spaces Since 2006!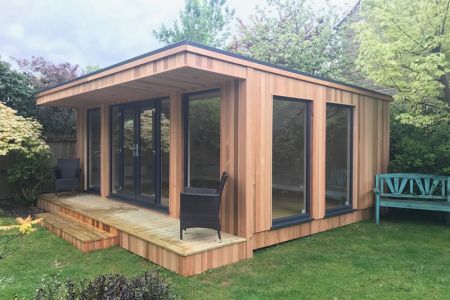 We have been creating outdoor spaces for people since 2006. We have built garden rooms the length and breadth of England, Scotland and Wales.
We are conveniently located at the side of the M1 motorway and can literally be in the centre of London or Edinburgh within a matter of a few hours.
We coordinate operations from our 5,000 sq. ft. office, workshops and showrooms located in North Yorkshire.
Our Formula For Success Is Simple!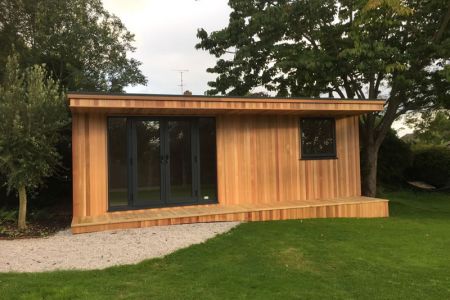 We work with you to give you what you want, at a better price and quality than most people expect.
We help you plan the best space to suit your needs.
The installation teams are clean, helpful and efficient.
We offer excellent value for money and a product that will last a life time.
No Matter Where You Are Located!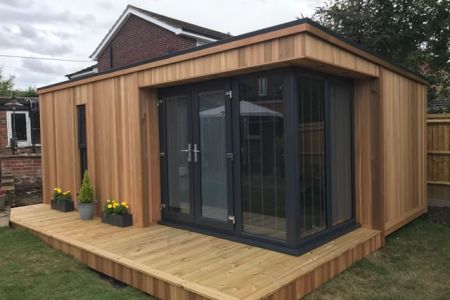 We have built garden rooms the length and breadth of Britain from Cornwall to the Scottish Highlands. No matter where you are located we will give you a fixed price to build a beautiful garden room in your outdoor space.
We would be delighted if you came to visit our two showrooms and saw the quality of our garden rooms first hand. No matter where you are located, we will send our site surveyor to check your build site and specifications before your installation.
The Installation Teams Are Experts!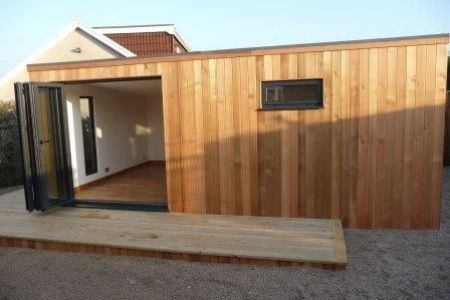 The installation teams will build your new garden room on site. They are experts, and if they spot something that could be better when they get to site, they will work with you to get the best results. That might mean moving a window to capture a view.
The installation team will stay nearby and work hard to get your job completed with the minimum of disruption.
Call us today 0800 170 1274 to order your brochure, discuss your needs, or book a meeting at our showroom.