Garden Room Showrooms
£250.00 Showroom Discount!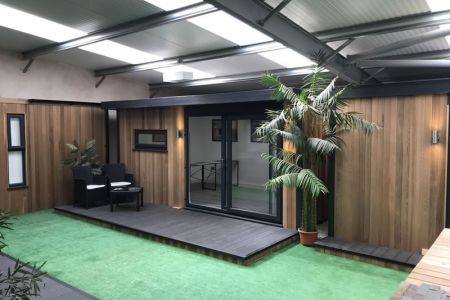 We offer a £250 discount on your order when you visit our showrooms. You can use the £250.00 discount at any time in the future when placing an order. There are no time limits on the discount, so there is no pressure for you to buy when visiting our showrooms.
We know investing in a garden room needs some careful consideration, and it is a whole lot easier if you can see and touch the products. Visiting our showrooms is by far the best way to see the high quality garden rooms and compare the different sizes and designs available.
Two Large Indoor Showrooms!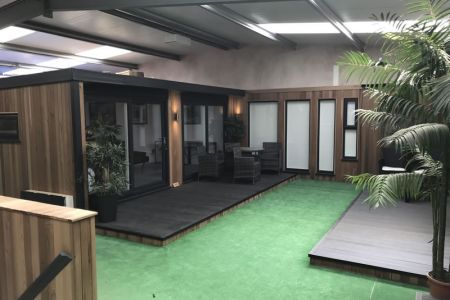 We have two large indoor showrooms showcasing 10 garden room buildings. All of our garden rooms on display are completely constructed as they would be upon installation and are fully furnished to give you some ideas.
Apart from viewing different sizes and designs you can also see a large display of patio doors, sliding doors, glass window panels, opening windows and a whole host of different options to create your own unique garden room.
Showroom One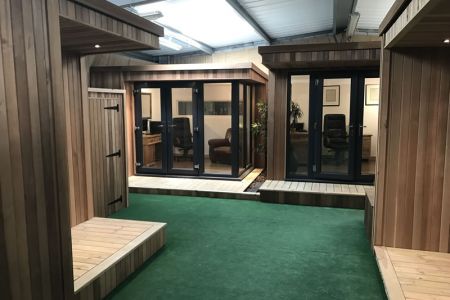 Our first showroom displays 6 classic design garden rooms including our eco classic, edge classic, extend classic and enclose classic designs.
Our classic design garden rooms are entirely externally clad in Thermowood tongue and groove timber with the addition of Thermowood timber roof facias, wall corner trims and base profiles.
All our classic design garden rooms are fully insulated and professionally plastered inside just like a new house!.
Showroom Two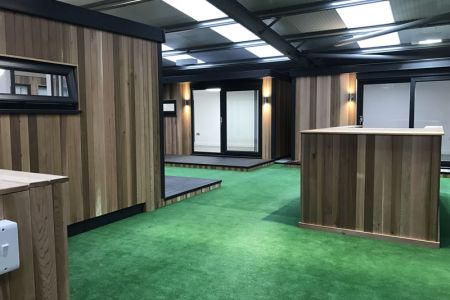 Our second showroom displays 4 modern design garden rooms again including our eco modern, edge modern and extend modern designs.
Our modern design garden rooms are also externally finished in premium Thermowood timber cladding but with modern and contemporary composite dark grey roof, wall and floor profiles. The dark grey roof, wall and floor profiles perfectly match our dark grey doors and window profiles.
Again all our modern design garden rooms are fully insulated and are professionally plastered internally!
Free Tea Or Coffee & Biscuits!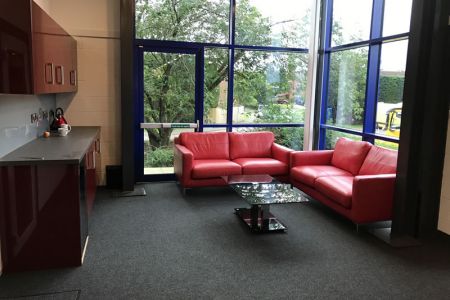 Our friendly and professional team is on hand to show you around our two showrooms and answer any questions you may have.
You will obtain really useful advice from our knowledgeable and helpful staff. No appointment is necessary from Mondays to Fridays so just pop in for a free tea, coffee and a biscuit. The kettle is always on!.
Both our showrooms are indoor so you can browse our garden rooms whatever the weather!.
It Is definitely Worth Paying Us A Visit!.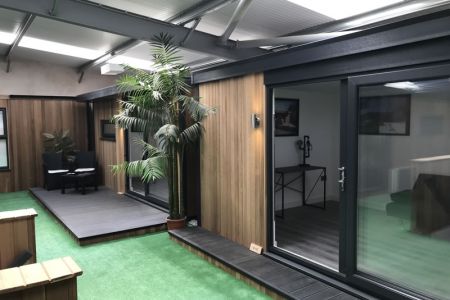 Our best reference is our physical buildings, and we encourage customers to experience this first hand and see the high quality and finish of our garden rooms. We are so confident that`s why we offer a £250 discount as an incentive for our customers to make the trip - because we know you will think it was well worth it!.
We appreciate that some customers may have to travel to visit our showrooms, however genuine feedback tells us that customers are always pleased that they had taken the time to visit. Customers always comment that our garden rooms were of a much superior build quality than they expected and at a very competitive price!.
The National Garden Room Company!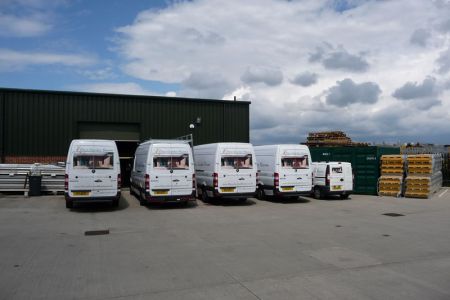 All our prices include delivery and on site installation to any postcode in England, Scotland and Wales.
From foundations, construction and internal electrics, we provide the complete package at a fixed price with no hidden extras. Founded in 2006 Garden Rooms Direct is one of the UK largest, leading and most trusted garden room company with over 2,000 garden rooms installed and positive reviews from our customers.
How To Find Us!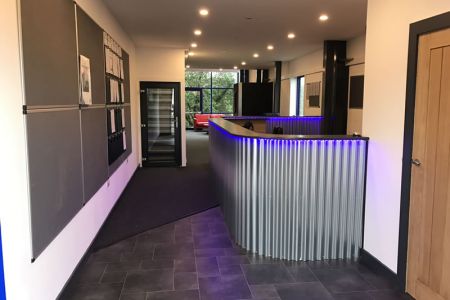 Showrooms: Unit B (Block 10), Ripon Business Park, Ripon, North Yorkshire, HG4 1AJ
Opening Hours: Monday To Friday 9am to 5pm. Saturdays by appointment.
We are located in Ripon, North Yorkshire which is only 5 minutes off the M1 motorway. We can arrange a collection service for customers who travel via train to Harrogate railway station. In addition you could explore the Harrogate, York, Leeds or the Yorkshire Dales!.